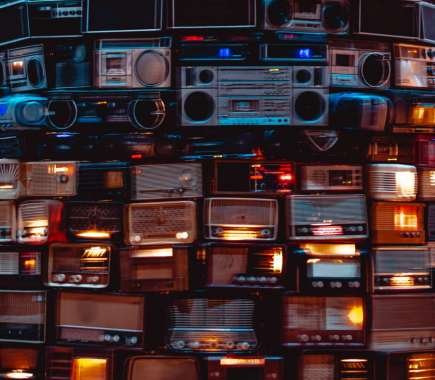 The digital online radio VIENNA RADIO ONE was initially created as a temporary art project for the Take Festival and served as the official festival radio for the duration of the event. After the great success, the founders decided to continue the radio as a permanent institution.
VIENNA RADIO ONE's programming consists of high-quality music tracks, Dj mixes and live broadcasts. The genres range from ambient chillout to funk-soul-jazz to downbeat, deephouse, electronic or afro-beats.
As part of the community radio, there will be weekly broadcasts dedicated exclusively to the local music scene or created by local artists.
The aim of the radio makers is to create a platform for domestic and foreign musicians with the radio station and to expand the awareness and reach of the station together with the players in the music scene.
Your Donation for VNR1
You like what you hear?
Support us now!
With a lot of heart and soul, personal and financial commitment, we work tirelessly to make our radio station even better. We are regional, independent and free of advertising. In order for us to remain that way, we need your support! You feel happy, superhappy or even totally superhappy when listening to our station?
Let us know and use the donation barometer – thank you!
VIENNA RADIO ONE – For Good Vibes Only